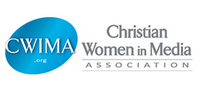 For bookings please contact:
CWIMA Speaker's Bureau.
Sharon Hill – Executive Director & National Membership Director
www.cwima.org/speakers
OnCall Prayer Ministries
Please visit our website www.oncallprayer.org
Author of the OnCall Prayer Journal & The Power of Three
President ~ Fellowship of Professional Women
www.fpwdallas.org
Previous speaking topic: "RESET, Creating Your Best Self… On Camera and Off!
Instagram Feed
Something is wrong. Response takes too long or there is JS error. Press Ctrl+Shift+J or Cmd+Shift+J on a Mac.